Accessories
The correct installation of an hanging greenery system requires a number of accessories and additional materials in order to properly solve details problem on the cover.
The range of GREENSAFE drainage accessories is engineered to assure the correct hydraulic continuity of the greenery cover without interfering on the waterproofing system execution and safety.
Control elements of the sewers system on the cover
Drainage sump
Drainage sump to control and inspect the sewage system of the roof. The construction of the sumps foresees the dual use of traps and draining extension in order to achieve hanging package project height.
TRAPS
Drainage sumps concrete traps, available also in the "drains" version to manage surface waters outflows in case of paved areas or passageways. Traps range is completed by a dedicated drainage sump which integrate the reach quota element.
DRAINAGE EXTENSION
Drainage extension made in reinforced vibrate concrete. Extension are fitted with dedicated breaks to simplify the water drainage on the roof sewers.
TECHNICAL DATA SHEET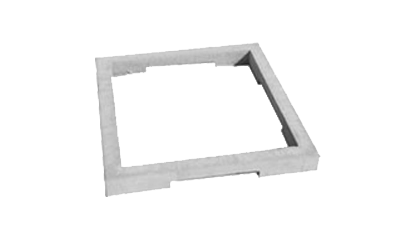 Available sizes:
– Extension H 5 cm
– Extension H 10 cm
Elements of separation and restraint
RESTRAINT METAL PROFILES
Metal drainage profiles design to restraint and subdivide the hanging stratigraphy. Profiles are build in micro-perforated metal, available in different materials. Standard solution can be customized to fit any building needs.
TECHNICAL DATA SHEET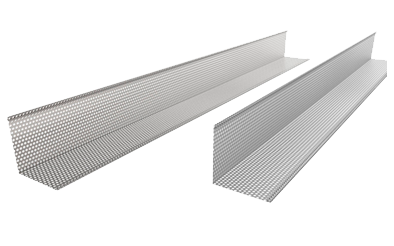 Disponibile in:
– Aluminium
– Pre-painted Aluminium
– Stainless Steel
DRAINING CURBS
Vibrated concrete drainage curbs, used as hanging stratigraphy sub-division element in the case of paved areas or passageways
TECHNICAL DATA SHEET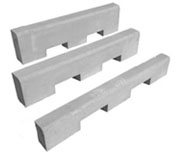 Available sizes:
– Extension H 5 cm
– Extension H 10 cm
Geotextile and geocomposites
FILTRA SAFE
Filter sheet 100% polyethylene made, used in the construction of drainage systems and in the implementation of vertical lapels close to roof perimeter and emerging corpes.
DRAIN SAFE
Drainage geocomposite made by an high-density polyetylene mesh tridimensional geonet, coupled on both sides to a filtering non-woven geotextile.
VERTI SAFE
Drainage geocomposite made of a tangled polyetylene filaments core coupled to two non-woven geotextiles, recommended for vertical drainage implementation in case of high thickness of substrate.
GEORETE
Geonet 100% made of jute fibre, on slope covers it protects the superficial layer of the substrate from water and wind erosion, it offers in addiction a support for plant engraftment in case of sowing.
GRIP MOD
Bidimensional full junture geogrid, 100% heavy duty polyethilene with high mechanical and tensional resistance, designed to provide restraint and stability to the slope hanging system as a whole.
TERRA GRIP
Restraint element consists of panels made by high density polyethylene cells, which form a restraint 3d alveolar structure to confine the cultivation substrate on slope stratigraphy within 45°
Find out more on Green Safe hanging greenery